WHAT IS OUR CONCEPT?
Spa Bar has brought to Orlando a time-efficient Skin Care concept, offering treatments normally costing hundreds of dollars, now starting at $35. We put a modern twist on traditional facials by skipping the fluff and keeping the high end products on your services, in a time-efficient and fun atmosphere, without having to disrobe or remove your shoes for your facial. Clients can enjoy a fresh playlist, complimentary wine and treat their skin on a 1-on-1, hands on 30 or 60 minute facial session, uniquely designed to give maximum results in minimum time starting at $35.
♥ 

PICK YOUR LASH STYLE 

♥
Say goodbye once and for all to mascara! Our lash extensions are individual Faux Mink Lashes, each placed upon your natural lash for a look all your own. These weightless extensions provide instant results that last up to six weeks.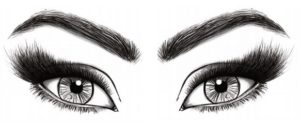 ♥ LUSCIOUS STYLE Our stunning, ultra natural cat-eye option. Extremely lightweight, you will forget you have them. We focus on the outer edges and slowly fade out on the inner corners, leaving you with a subtle, and feminine look.

♥ BOLD STYLE  Create the illusion of wider eyes by blending lashes with different thicknesses and lengths with our bold style. This set is shorter at the corners of the eyes and longer in the middle for a unique and custom look.

♥ SASSY STYLE  This is our most popular set. Our sassy style starts out shorter at the inner corners and naturally flares towards the ends, and can range from natural everyday wear to dramatic.  Creating a thicker more voluminous look.

♥ FIERCE STYLE  Just think glam, dramatic, wow-factor look at me, eye-popping lashes.Our fierce style starts out shorter at the inner corners and rapidly increase in length towards the ends. If you are looking for it all then these lashes are for you.
FEATURED SERVICES
Now days, getting a facial or wax on a regular basis is no longer a "luxury" but a "necessity". Enjoy our current specials!
The greatest compliment we could receive is a referral from one of our valued clients. Our vision is that our clients will take…
$40 Brazilian Wax maintenance (includes buttocks strip) is for a client who returns for her routine wax within 6 weeks of her last…
Sign up for the Facial Loyalt Tab for only $50/month-to-month and receive a 60 Facial Foundation + (1) complimentary target on every service.…